What Jesus Did! – 'Two Facets of a Healing' – Luke 5:12-13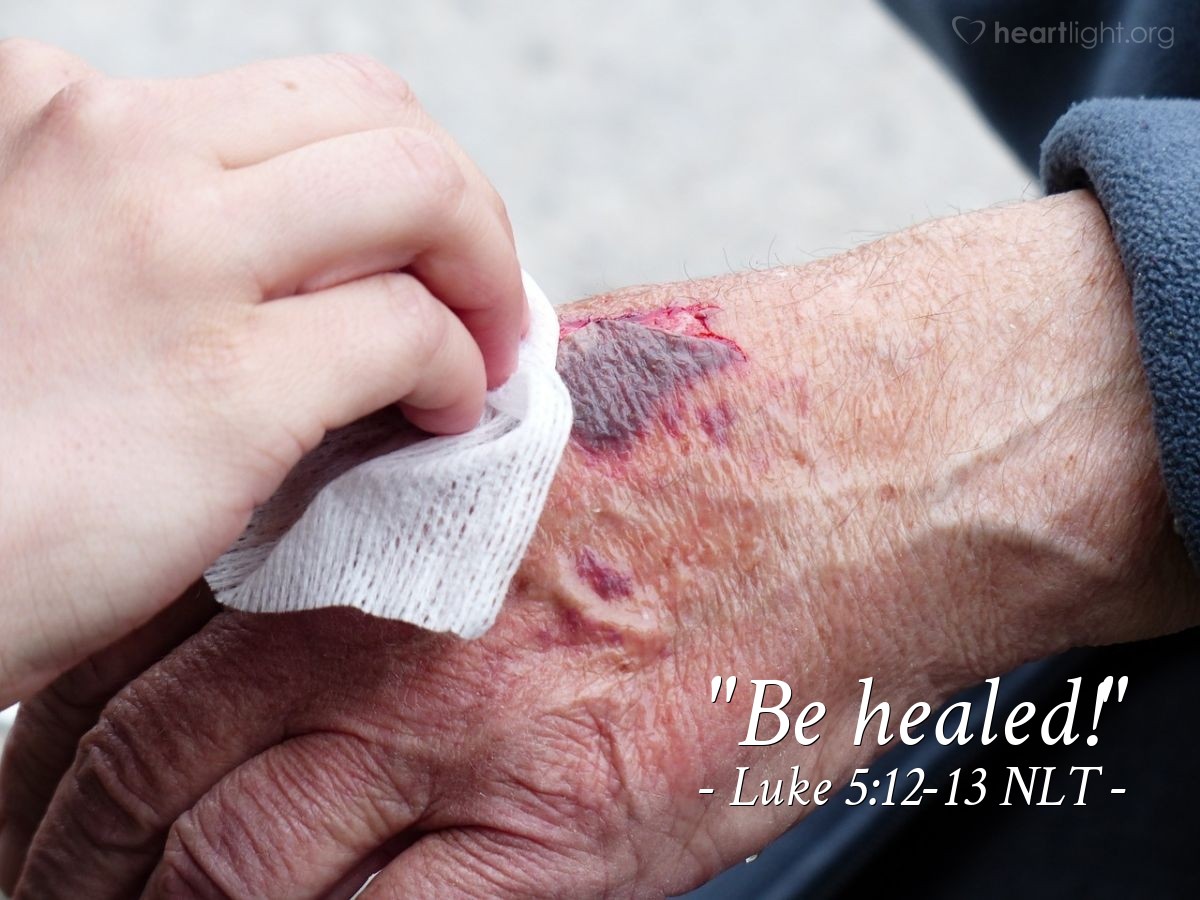 In one of the villages, Jesus met a man with an advanced case of leprosy. When the man saw Jesus, he bowed with his face to the ground, begging to be healed. "Lord," he said, "if you are willing, you can heal me and make me clean."
Jesus reached out and touched him. "I am willing," he said. "Be healed!" And instantly the leprosy disappeared.
Key Thought
We see two powerful facets of this healing in a simple, yet astounding, story.
We see an awesome faith in Jesus. The man believed Jesus could cure the incurable. He believed Jesus could give him back his life. That awesome faith brought him to Jesus — face down in the dust, to honor Jesus and to ask for his help.
We see the tenderness of Jesus. While the man was cured at the spoken word of Jesus (Remember one of the key themes that run through several of the recent stories about Jesus is the power and authority of his words!), here the focus is on the touch of Jesus. This touch is not about healing; healing occurred through Jesus' spoken word, but grace came through the touch of Jesus! Jesus touched a man who was ritually unclean [1] and let that man know that he was loved even in his diseased and unclean condition.
The message for us is clear: We come to Jesus claiming nothing for ourselves and knowing he is everything. As we offer ourselves to him, we find that he blesses us with what we most need — personal love and acceptance from our Creator and Lord!
[1] Leviticus 22:4; Luke 17:12-14. These references refer to cleansing of lepers rather than stating explicitly that lepers were unclean.
Today's Prayer
O wonderfully gracious God Almighty, how can I fully fathom your love? You are majestic and limitless, and I am finite and fallen. Thank you for reaching out to me with your hand of grace in Jesus and choosing to include me in your grace. In Jesus' name, I praise you and thank you. Amen.
Related Scripture Readings
---
Ⓒ 1996-2023 Heartlight, Inc. This material may not be reproduced in part or whole for commercial use without written consent. What Jesus Did! is written by Phil Ware and is available in book form. Scripture quotations are taken from the Holy Bible, New Living Translation, copyright ©1996, 2004, 2007, 2013, 2015 by Tyndale House Foundation. Used by permission of Tyndale House Publishers, Inc., Carol Stream, Illinois 60188. All rights reserved.

Source link