What Jesus Did! – 'The Blessings of Discipleship' – Luke 6:20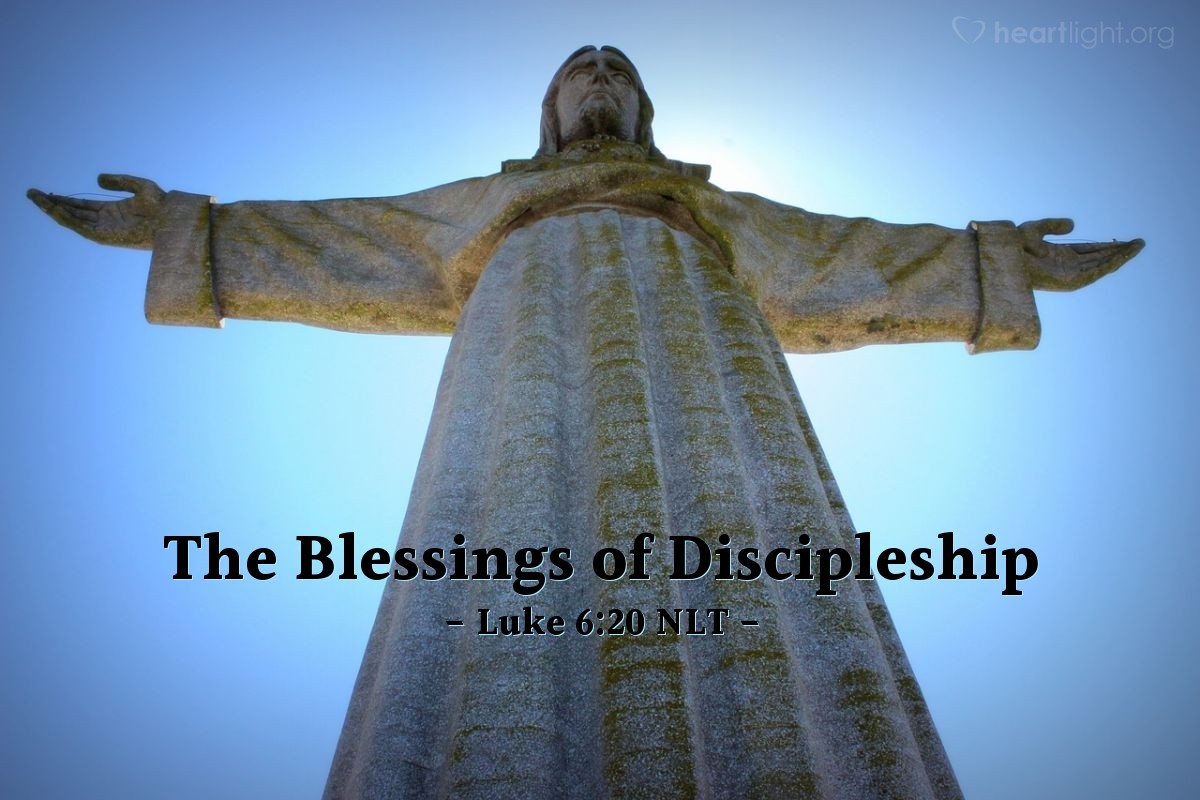 Then Jesus turned to his disciples and said,
"God blesses you who are poor, for the Kingdom of God is yours."
Key Thought
Even though the crowds had mobbed around Jesus to be healed, [1] he uses this moment to teach his disciples. The words given here are not general promises to all people, but blessings given to those who surrender to the call of Jesus and follow him with all their hearts. The Kingdom, Jesus reminds the disciples, is for those who are poor — for Luke, "the poor" are folks who depend upon God and who know that they do not have the power or wealth to cause change or to provide for life on their own. Those who are poor in this way trust in the power of the Lord and seek his power in their lives. Without the Lord, they know they have no hope and no power in this world. In the hearts of such people, the Kingdom comes with power and hope.
[1] Luke 6:18-19.
Today's Prayer
Father of all wealth and power, teach me to be poor like the godly poor waiting for your Messiah to come to them. I need to recognize that my best is nothing. I know that my greatest claim to fame is valueless. Without you, without your Kingdom, without your Messiah Jesus, my dreams are all earthbound, and my strength is a shadow. In Jesus' name. Amen.
Related Scripture Readings
---
Ⓒ 1996-2023 Heartlight, Inc. This material may not be reproduced in part or whole for commercial use without written consent. What Jesus Did! is written by Phil Ware and is available in book form. Scripture quotations are taken from the Holy Bible, New Living Translation, copyright ©1996, 2004, 2007, 2013, 2015 by Tyndale House Foundation. Used by permission of Tyndale House Publishers, Inc., Carol Stream, Illinois 60188. All rights reserved.

Source link