What Jesus Did! – 'Supporting the Savior' – Luke 8:1-3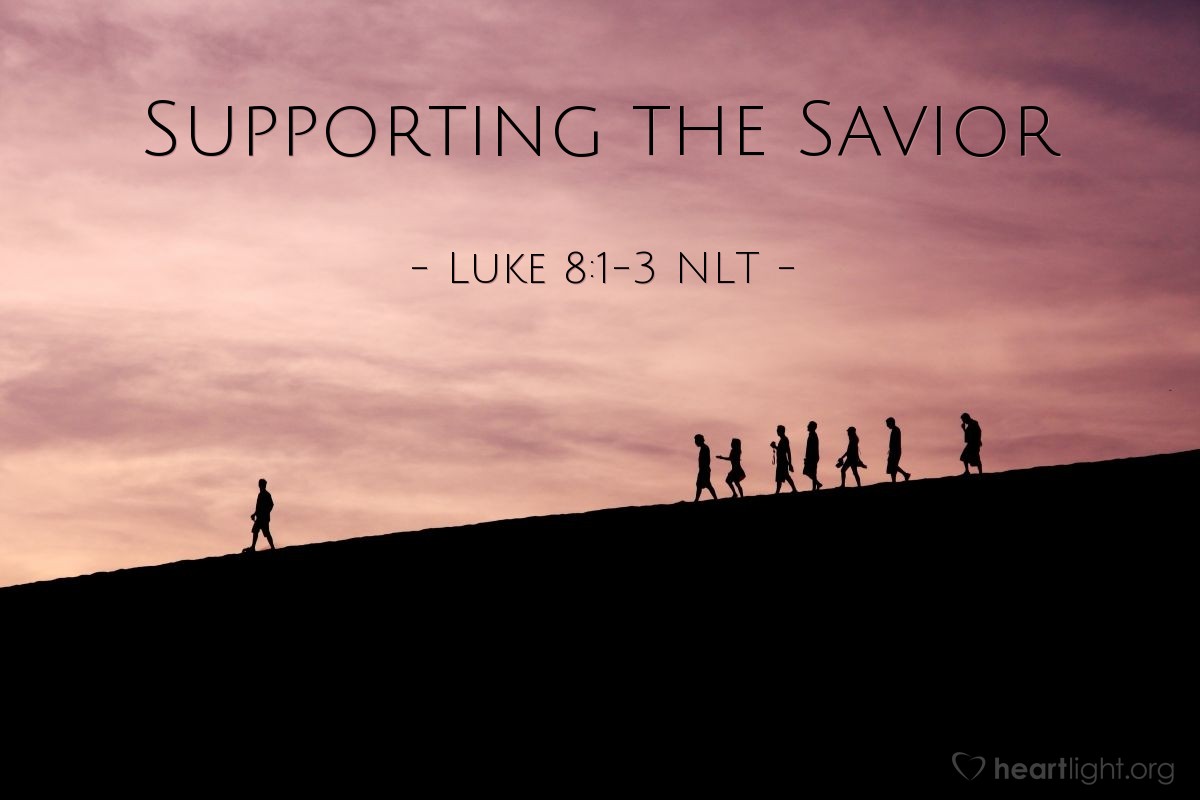 Soon [after Jesus' confrontation with the Pharisee when the sinful woman anointed Jesus' feet, he] began a tour of the nearby towns and villages, preaching and announcing the Good News about the Kingdom of God. He took his twelve disciples with him, along with some women who had been cured of evil spirits and diseases. Among them were Mary Magdalene, from whom he had cast out seven demons; Joanna, the wife of Chuza, Herod's business manager; Susanna; and many others who were contributing from their own resources to support Jesus and his disciples.
Key Thought
Many Bible students have never thought about how Jesus and his disciples paid for the ministry needs. Luke lets his readers know. Women who accompanied Jesus and the twelve disciples, along with others, helped fund the Savior and his disciples. Today, many ministries and mission efforts that do the work of Christ go wanting because they cannot find financial support. Others who do continue to minister have to give up valuable time and energy to keep their work supported. Please, help keep the Lord's work on track by supporting it and by giving your thanks for it today.
Today's Prayer
Father, thank you for the following ministries and please bless them because they need your power and grace to continue doing your work:… I ask that you show me how I can support these ministries financially and in other ways. Father, please bless Heartlight.org and the work of "What Jesus Did!" in sharing the life and love of Jesus with people all over the world. In Jesus' name. Amen.
Related Scripture Readings
---
Ⓒ 1996-2023 Heartlight, Inc. This material may not be reproduced in part or whole for commercial use without written consent. What Jesus Did! is written by Phil Ware and is available in book form. Scripture quotations are taken from the Holy Bible, New Living Translation, copyright ©1996, 2004, 2007, 2013, 2015 by Tyndale House Foundation. Used by permission of Tyndale House Publishers, Inc., Carol Stream, Illinois 60188. All rights reserved.

Source link