What Jesus Did! – 'Spirit Led' – Luke 4:1-2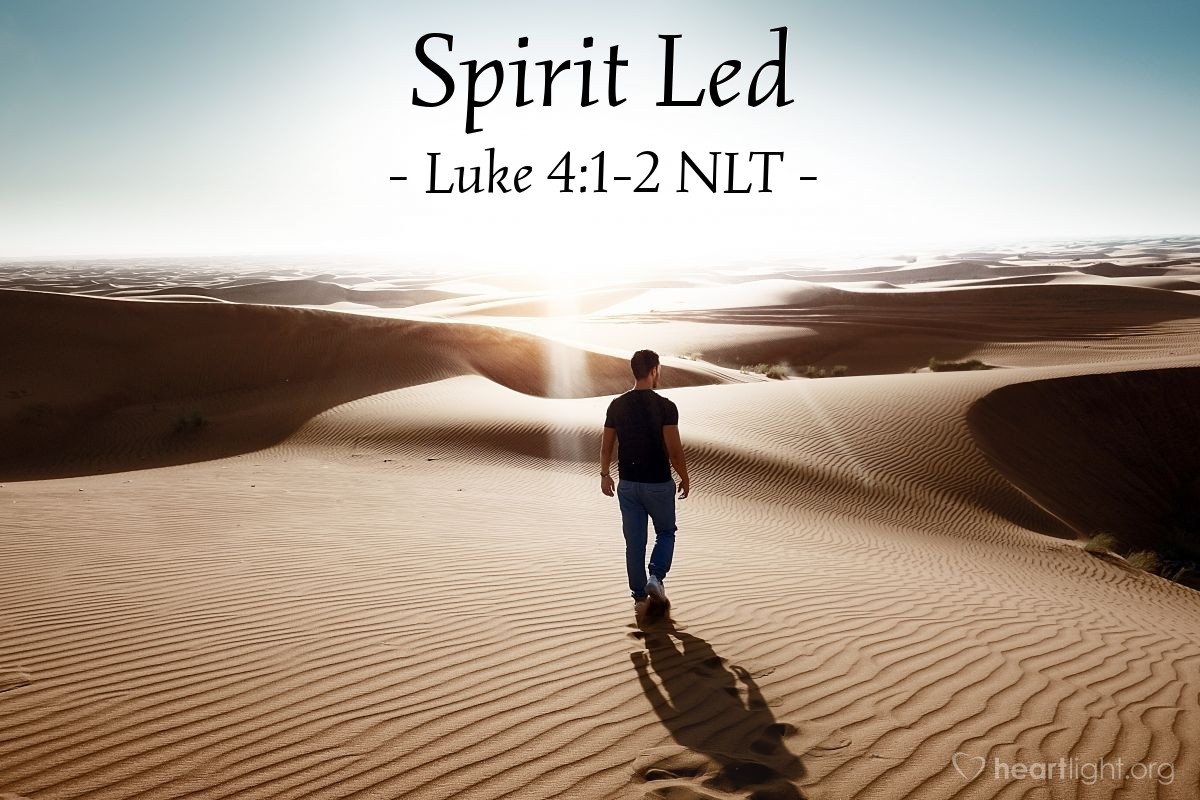 [Following his baptism,] Jesus, full of the Holy Spirit, returned from the Jordan River. He was led by the Spirit in the wilderness, where he was tempted by the devil for forty days. Jesus ate nothing all that time and became very hungry.
Key Thought
"The devil is in the details." While that old saying is true, it is even "more true" that the devil tries to compromise anyone led by the Spirit — especially early in a person's commitment. If the evil one can derail the early passion of a Christian when the presence of the Spirit is new and fresh, then he doesn't have to keep coming back to try to derail that believer. Just as Jesus overcame temptation and Satan by his commitment to honor God and by his knowledge of Scripture — as we will see in the following verses — we also must hear Luke's key point: The Holy Spirit empowered and led Jesus through these trials. In the book of Acts, the power of the early Christians was found in the power of the Holy Spirit who lived in them and worked through them. As disciples, Luke shows us that we need to be like our great teacher and follow his path to victory over Satan through the Holy Spirit.
Today's Prayer
O Lord God, as your child, I know your Spirit lives in me. Please empower me by your Spirit and help me resist the temptations of the devil and triumph over his attempts to dilute and to divert my loyalty and wholehearted devotion to you. In Jesus' name, I pray. Amen.
Related Scripture Readings
---
Ⓒ 1996-2023 Heartlight, Inc. This material may not be reproduced in part or whole for commercial use without written consent. What Jesus Did! is written by Phil Ware and is available in book form. Scripture quotations are taken from the Holy Bible, New Living Translation, copyright ©1996, 2004, 2007, 2013, 2015 by Tyndale House Foundation. Used by permission of Tyndale House Publishers, Inc., Carol Stream, Illinois 60188. All rights reserved.

Source link