What Jesus Did! – 'God's Message Comes to John' – Luke 3:1-2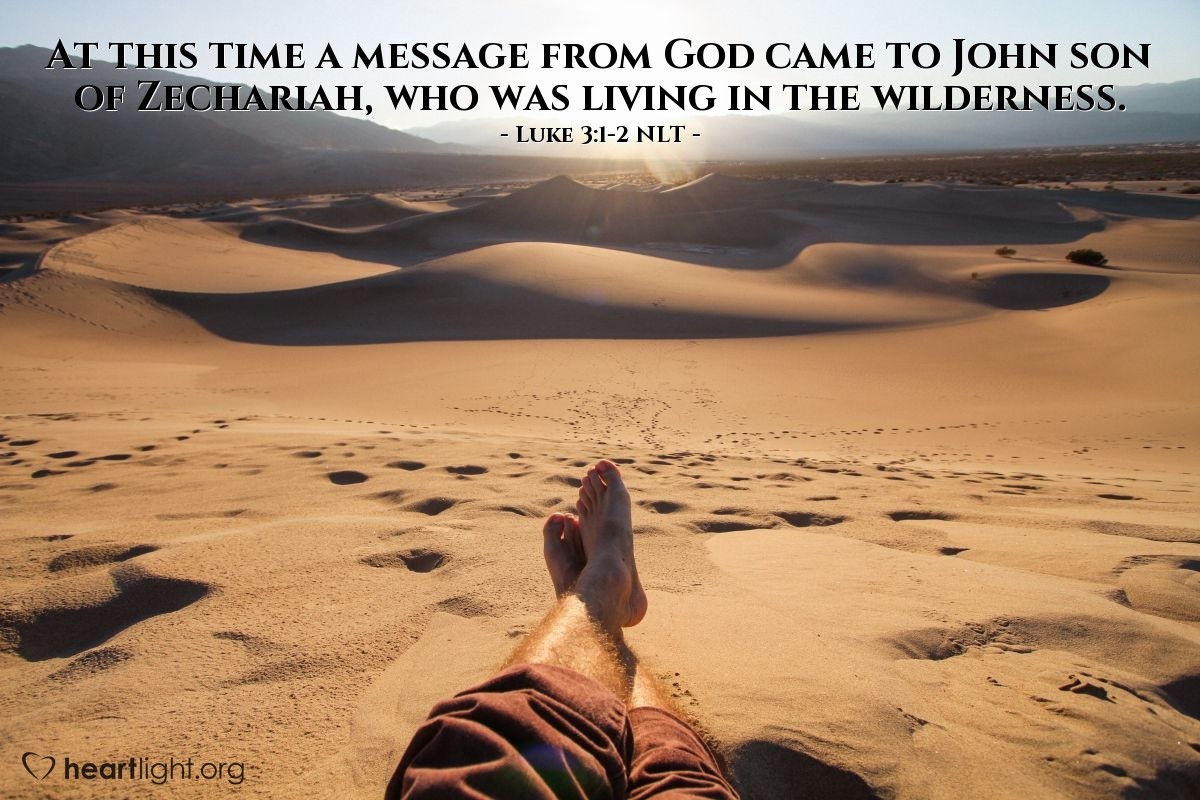 It was now the fifteenth year of the reign of Tiberius, the Roman emperor. Pontius Pilate was governor over Judea; Herod Antipas was ruler over Galilee; his brother Philip was ruler over Iturea and Traconitis; Lysanias was ruler over Abilene. Annas and Caiaphas were the high priests. At this time a message from God came to John son of Zechariah, who was living in the wilderness.
Key Thought
We often think that it is our setting or our location or the time in our lives that determines when we feel God's influence the most. The beginning of the Jesus story reminds us that God is greater than any setting, location, or time in history. God's message came to John when Israel was occupied by Roman power, influence, and politics. Yet this was the time that God chose to speak and to act to fulfill his promises and to redeem all peoples. No matter where you are in the circumstances of your life, don't think that God can't act and bring change, deliverance, and salvation. God is greater than any circumstance. The real issue is whether or not our hearts are yearning for his mighty works and his powerful words to change us regardless of our setting, location, or time in his history.
Today's Prayer
Abba Father, may your name be revered with holy passion and your words and works be honored by people just as they are by the hosts of heaven. Break through in this time and show your glory and splendor, holiness and honor, righteousness and justice, before all people. Keep my heart's fervor vibrantly passionate for you and your will. In Jesus' name. Amen.
Related Scripture Readings
---
Ⓒ 1996-2023 Heartlight, Inc. This material may not be reproduced in part or whole for commercial use without written consent. What Jesus Did! is written by Phil Ware and is available in book form. Scripture quotations are taken from the Holy Bible, New Living Translation, copyright ©1996, 2004, 2007, 2013, 2015 by Tyndale House Foundation. Used by permission of Tyndale House Publishers, Inc., Carol Stream, Illinois 60188. All rights reserved.

Source link