What Jesus Did! – 'Closed Hearts Prevent People from Believing' – Luke 7:31-35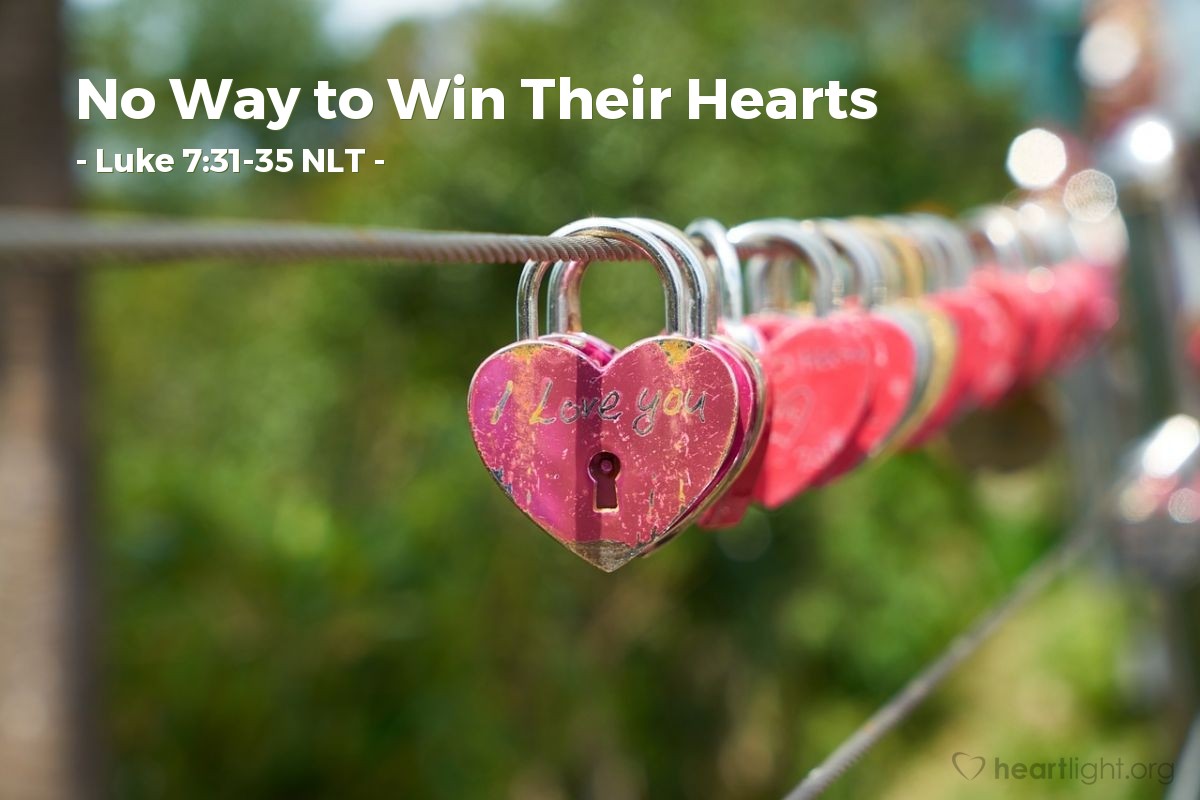 "To what can I compare the people of this generation?" Jesus asked. "How can I describe them? They are like children playing a game in the public square. They complain to their friends,
'We played wedding songs, and you didn't dance, so we played funeral songs, and you didn't weep.'
For John the Baptist didn't spend his time eating bread or drinking wine, and you say, 'He's possessed by a demon.' The Son of Man, on the other hand, feasts and drinks, and you say, 'He's a glutton and a drunkard, and a friend of tax collectors and other sinners!' But wisdom is shown to be right by the lives of those who follow it."
Key Thought
Jesus was not going to win the hearts of those who had decided not to believe. Jesus and John were very opposite in demeanor and style, yet those who refused to believe rejected each of them, oftentimes using their "style" as an excuse. Jesus confronted those who refused to believe and basically said, "You're not going to believe because you don't want to believe!" As he so often did, he reminded anyone who would listen that the real proof of character is seen in the fruit produced in the life of a person. [1] When you look at the fruit of John's and Jesus' lives, both of them showed they were from God, regardless of their differing styles.
[1] Matthew 7:16-18.
Today's Prayer
Holy God, please forgive me for judging others based on their personal style and demeanor. I don't want ever to reject, judge, or be unsupportive of your servants. In addition, dear Father, help my life consistently bear fruit for you. In Jesus' name. Amen.
Related Scripture Readings
---
Ⓒ 1996-2023 Heartlight, Inc. This material may not be reproduced in part or whole for commercial use without written consent. What Jesus Did! is written by Phil Ware and is available in book form. Scripture quotations are taken from the Holy Bible, New Living Translation, copyright ©1996, 2004, 2007, 2013, 2015 by Tyndale House Foundation. Used by permission of Tyndale House Publishers, Inc., Carol Stream, Illinois 60188. All rights reserved.

Source link