What Jesus Did! – 'Careless and Care-less Joy' – Luke 6:25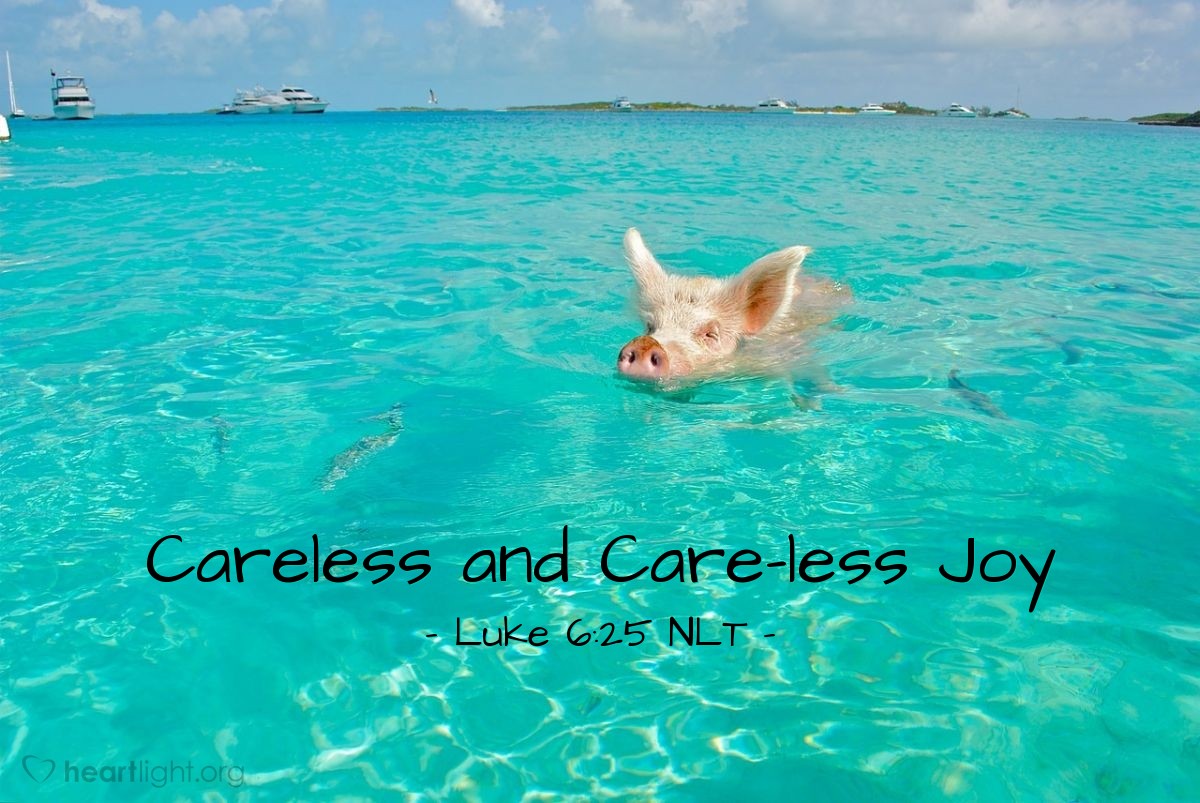 [Jesus continued,]
"What sorrow awaits you who are fat and prosperous now, for a time of awful hunger awaits you.
What sorrow awaits you who laugh now, for your laughing will turn to mourning and sorrow."
Key Thought
Jesus sought contact with sinners. [1] He entered into a relationship with them to love, redeem, and then welcome them into God's family. Jesus knew how to enjoy a party! Remember the banquet that Matthew threw to introduce his sinful friends to Jesus? [2] Jesus talked about God's joyous party for returning sinners. [3] However, Jesus would have no part in careless joy. Careless joy is that self-satisfied, look-what-I've-done, arrogant joy that could care less if anyone else is unhappy or mistreated. This shallow joy cannot survive the hardships of life and the permanence of death. It is a vain attempt to escape from the hollowness of life without the Savior. Sorrow, awful hunger, and mourning await those who live such a life.
[1] Luke 19:10; Matthew 9:13.
[2] Matthew 9:9-13.
[3] See the parables in Luke 15.
Today's Prayer
God of mercy and justice, I am concerned about the many people who fill their days with careless joy trying to drive out the emptiness in their hearts. Use me to help them find the wellspring of eternal joy supplied by your grace and the presence of your Holy Spirit. In Jesus' name, I pray. Amen.
Related Scripture Readings
---
Ⓒ 1996-2023 Heartlight, Inc. This material may not be reproduced in part or whole for commercial use without written consent. What Jesus Did! is written by Phil Ware and is available in book form. Scripture quotations are taken from the Holy Bible, New Living Translation, copyright ©1996, 2004, 2007, 2013, 2015 by Tyndale House Foundation. Used by permission of Tyndale House Publishers, Inc., Carol Stream, Illinois 60188. All rights reserved.

Source link