What Jesus Did! – 'A Simple Humility' – Luke 1:26-29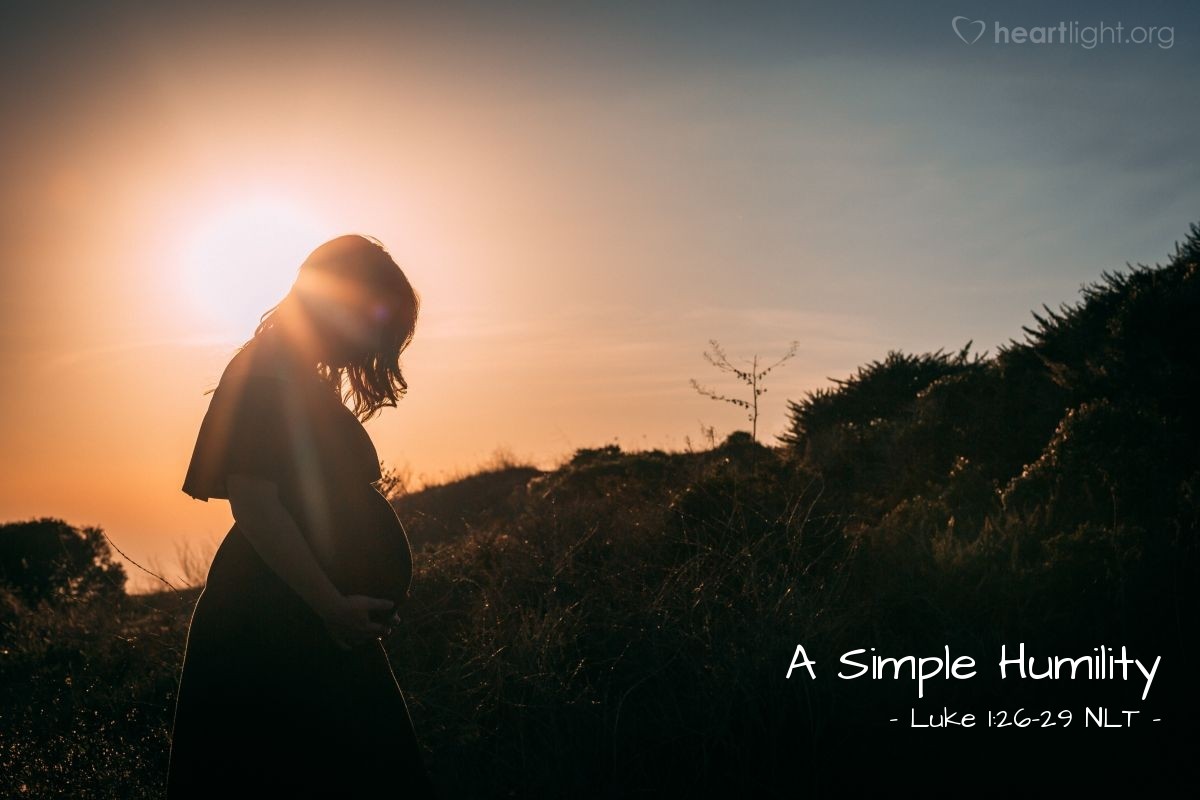 In the sixth month of Elizabeth's pregnancy, God sent the angel Gabriel to Nazareth, a village in Galilee, to a virgin named Mary. She was engaged to be married to a man named Joseph, a descendant of King David. Gabriel appeared to her and said, "Greetings, favored woman! The Lord is with you!"
Confused and disturbed, Mary tried to think what the angel could mean.
Key Thought
When we were children, many of us imagined ourselves in special circumstances doing outstanding things and achieving great glory. In such moments of childish pride, we could see ourselves being chosen to do great things! As we mature, we hope and pray we can be useful to God, but genuine humility leads us to be surprised when we are chosen for a special task for God. Although undoubtedly young, Mary had this attitude of genuine humility. She was genuinely confused and somewhat unsettled by the angel Gabriel's presence and announcement. A host of questions filled her heart: "How can I be favored by God? Why would I be visited by an angel from God?" Mary's faithful humility was an essential part of what made her the person God could trust as the mother of the Messiah. It is that same kind of genuine humility that is also essential to our being fit to do great things for our King!
Today's Prayer
Lord God Almighty, give me genuine humility — not a false humility that sees myself as deficient and unfit to do your work or to answer your call, but genuine humility that recognizes your power and grace working in me in spite of my limitations. Please use me to bring you glory and to bless your people. In Jesus' name. Amen.
Related Scripture Readings
---
Ⓒ 1996-2023 Heartlight, Inc. This material may not be reproduced in part or whole for commercial use without written consent. What Jesus Did! is written by Phil Ware and is available in book form. Scripture quotations are taken from the Holy Bible, New Living Translation, copyright ©1996, 2004, 2007, 2013, 2015 by Tyndale House Foundation. Used by permission of Tyndale House Publishers, Inc., Carol Stream, Illinois 60188. All rights reserved.

Source link