What Jesus Did! – 'A Bulldozer from Heaven' – Luke 3:4-6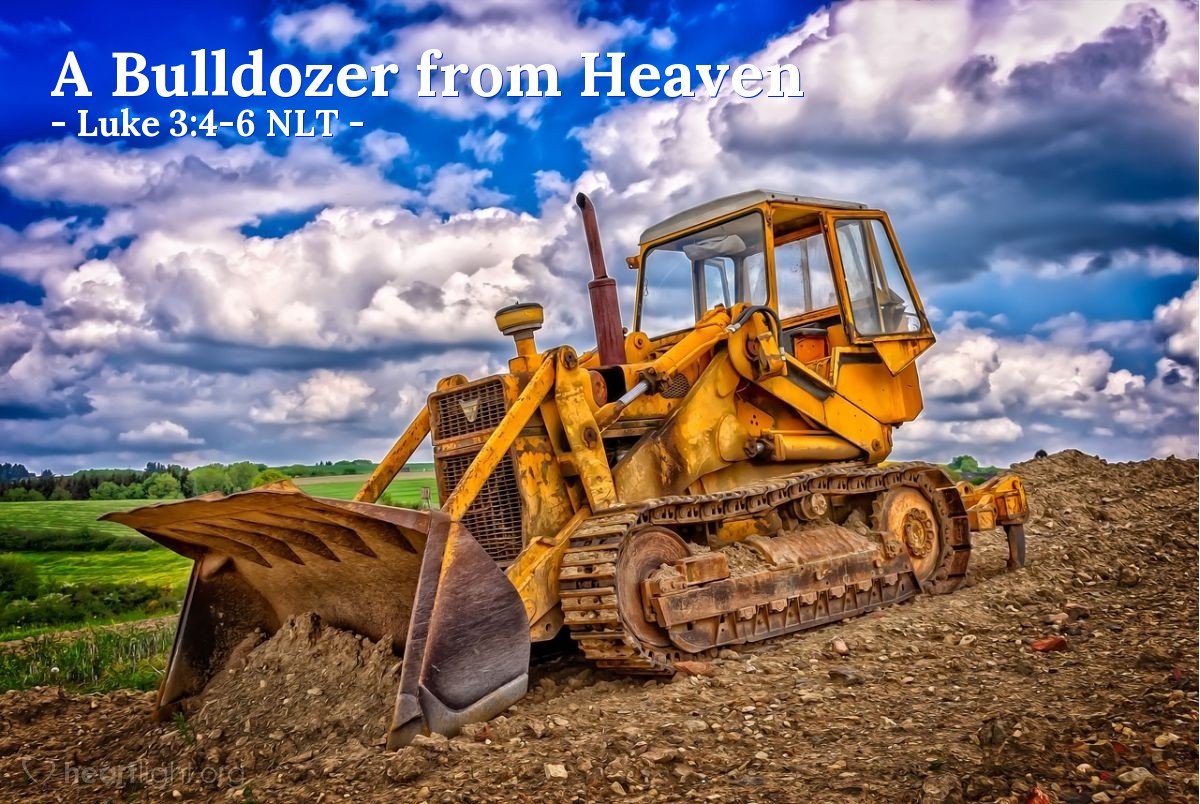 Isaiah had spoken of John when he said,
"He is a voice shouting in the wilderness, 'Prepare the way for the LORD's coming! Clear the road for him! The valleys will be filled, and the mountains and hills made level. The curves will be straightened, and the rough places made smooth. And then all people will see the salvation sent from God.'"
Key Thought
Isaiah had foretold of a "bulldozer from heaven" that would straighten and smooth the roads, level the hills, and fill in the valleys so people could find the Savior. Does your life do these things for others? Does it help them see Jesus more clearly? Does it show the transforming power of God at work? All of us are called to be like John, to make the road to Jesus a little easier for others to navigate so that FINDING Jesus is not an obstacle to FOLLOWING him.
Today's Prayer
O LORD God, please use my life to influence others to come to know your salvation. May my life never be a stumbling block, but instead, may it be a help to others looking for your hope and healing. In Jesus' name. Amen.
Related Scripture Readings
---
Ⓒ 1996-2023 Heartlight, Inc. This material may not be reproduced in part or whole for commercial use without written consent. What Jesus Did! is written by Phil Ware and is available in book form. Scripture quotations are taken from the Holy Bible, New Living Translation, copyright ©1996, 2004, 2007, 2013, 2015 by Tyndale House Foundation. Used by permission of Tyndale House Publishers, Inc., Carol Stream, Illinois 60188. All rights reserved.

Source link