What Jesus Did! 'The Third Time' – John 21:15-17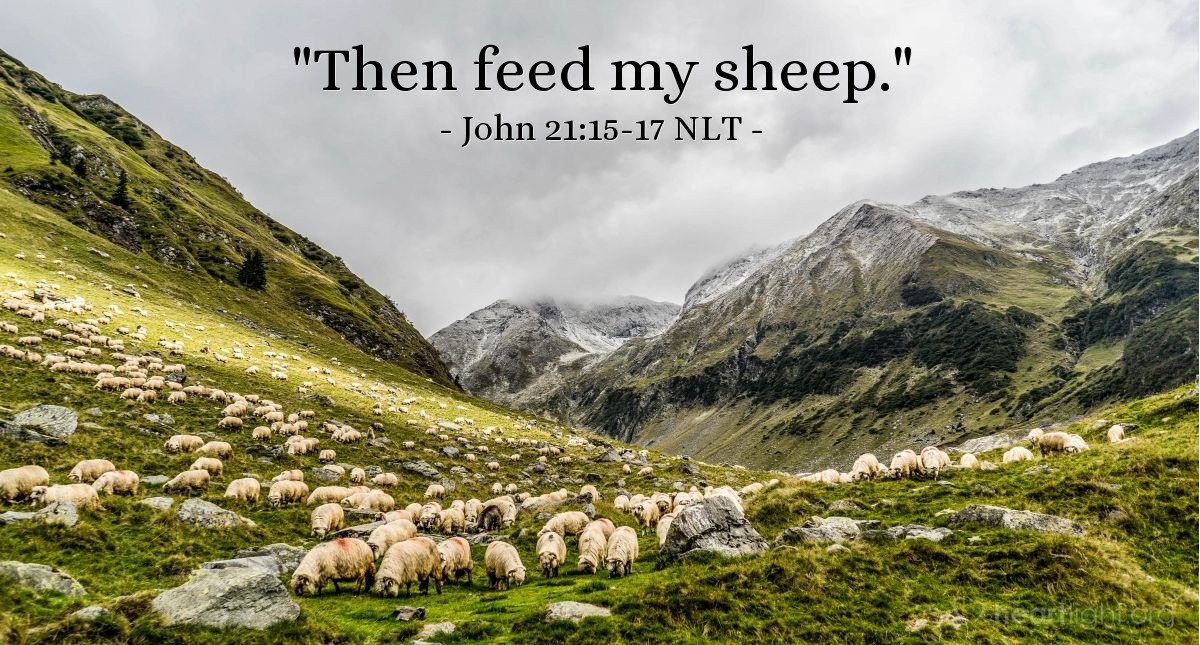 After breakfast Jesus asked Simon Peter, "Simon son of John, do you love me more than these?"
"Yes, Lord," Peter replied, "you know I love you."
"Then feed my lambs," Jesus told him.
Jesus repeated the question: "Simon son of John, do you love me?"
"Yes, Lord," Peter said, "you know I love you."
"Then take care of my sheep," Jesus said.
A third time he asked him, "Simon son of John, do you love me?"
Peter was hurt that Jesus asked the question a third time. He said, "Lord, you know everything. You know that I love you."
Jesus said, "Then feed my sheep."
Key Thought
Do you think Peter hears the rooster crow again when Jesus asks him the question the third time? Three times earlier Peter had denied his Lord by a charcoal fire. [1] Three times beside another charcoal fire, [2] his Lord asks him about the genuineness of his love. Jesus is creative and sensitive, but he is also determined — Peter has to face his failure. So Jesus confronts him three times. Peter had claimed his dedication was stronger than the rest. [3] Jesus asks him if he still claims to love his Lord more than the rest. Peter had claimed that he would never deny his Lord, but he did so three times. [4] Jesus' loving confrontation of Peter isn't about shaming him, but reclaiming him. Peter has to face his failure, so Jesus asks him three times. Jesus also reaffirms Peter's call to ministry three times. Have you failed the Lord? Don't despair. He can and will use you if you will be open about your failure and let him call you again to ministry and service.
[1] John 18:17-18, 25-26.
[2] John 21:9.
[3] Mark 14:29.
[4] Mark 14:31; John 18:17, 25-27.
Today's Prayer
Father, forgive me for my failures, sins, and moments of unfaithfulness. With your Spirit, strengthen my faithfulness, renew my passion for holiness, rekindle my commitment, and restore me to service in your Kingdom. I want to honor and serve you always. In Jesus' name. Amen.
Related Scripture Readings
---
Ⓒ 1996-2022 Heartlight, Inc. This material may not be reproduced in part or whole for commercial use without written consent. What Jesus Did! is written by Phil Ware and is available in book form. Scripture quotations are taken from the Holy Bible, New Living Translation, copyright ©1996, 2004, 2007, 2013, 2015 by Tyndale House Foundation. Used by permission of Tyndale House Publishers, Inc., Carol Stream, Illinois 60188. All rights reserved.

Source link