Powerful Daily Prayers – Working Together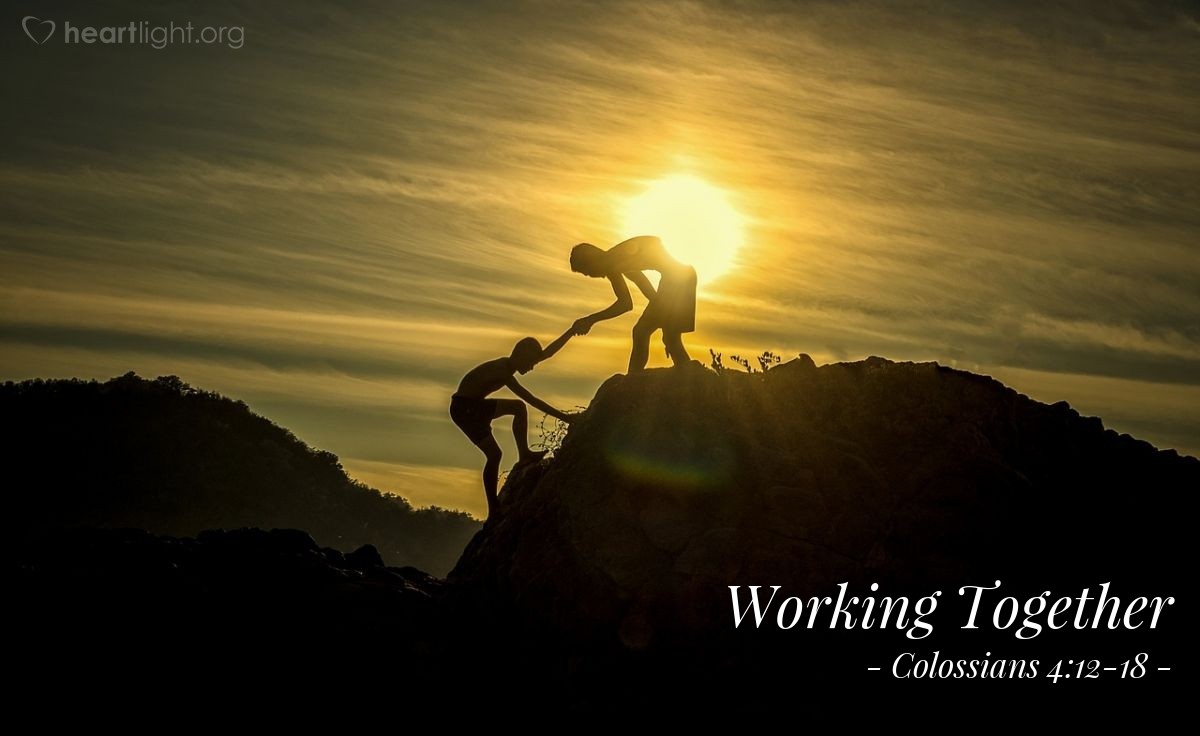 Dear Father,
Help us to remember each other earnestly in our prayers.
Help us to stand mature and to be fully assured in your will.
Help us encourage one another to carry our assigned works to completion.
Help us fulfil whatever ministry we have received in the Lord.
Help us to remember those who are in prison, and those who suffer in any way for your service.
May your perfect grace sustain and keep all of us.
In the name of Jesus I ask. Amen.
---
Ⓒ 1996-2022 Heartlight, Inc. This material may not be reproduced in part or whole for commercial use without written consent. Heartlight appreciates Eldon Degge and Meridian Publishing for permission to make this available on our website. Praying with Paul is also available as a book.

Source link