Powerful Daily Prayers – Waiting on Each Other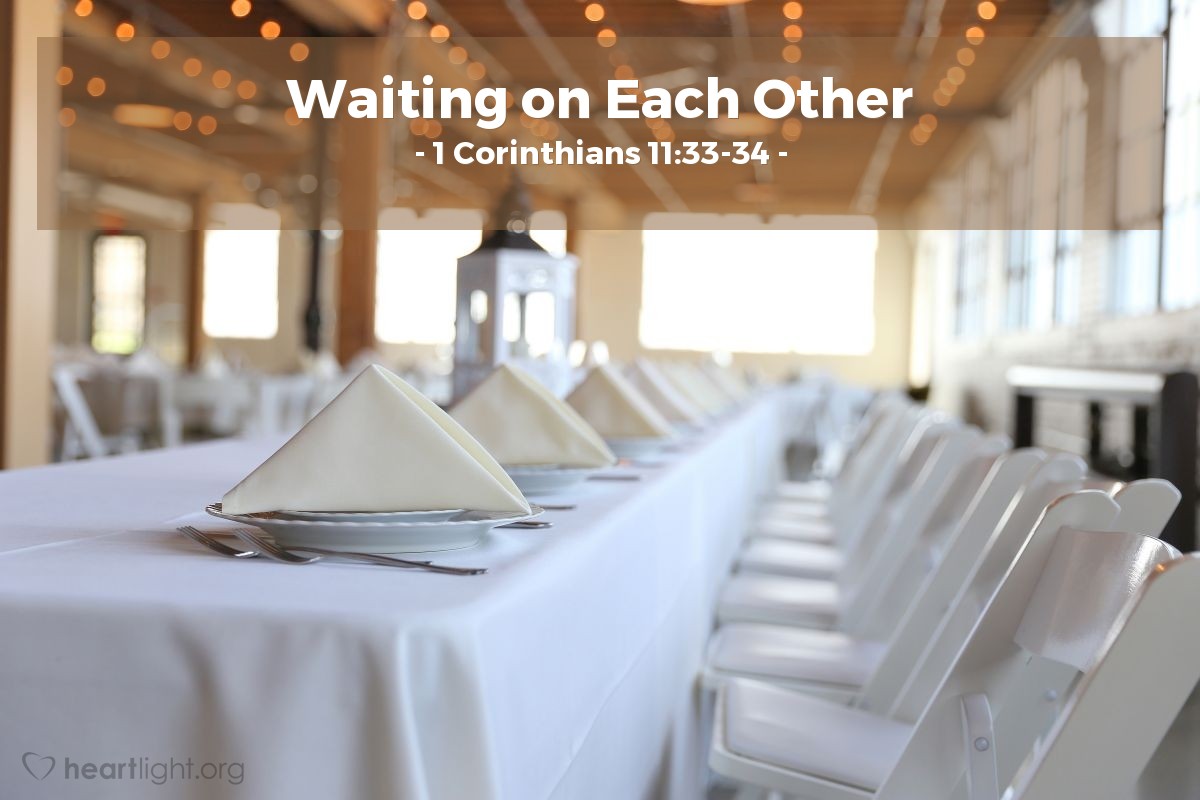 Dear Father, giver of bread and wine,
Give each of us perfect courtesy toward others, even more, perfect love. When we come together, may we wait on each other.
May each of us satisfy our hunger at home rather than behave as gluttons in the assembly of your people!
May we come together not to be condemned, but to build each other up, and to be nourished by that bread which is life indeed, Jesus Christ.
In the name of Jesus, who is the daily bread and wine of our lives, I ask. Amen.
---
Ⓒ 1996-2023 Heartlight, Inc. This material may not be reproduced in part or whole for commercial use without written consent. Heartlight appreciates Eldon Degge and Meridian Publishing for permission to make this available on our website. Praying with Paul is also available as a book.

Source link