Powerful Daily Prayers – Lessons from Nature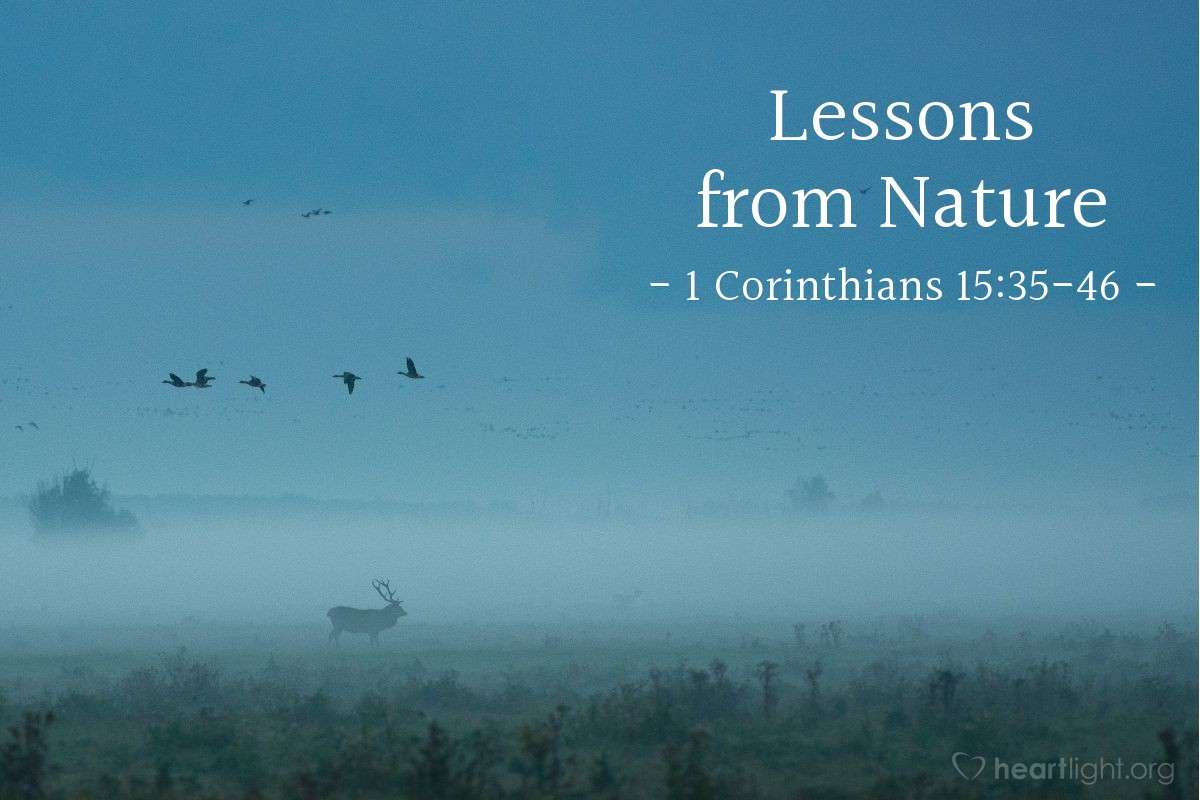 Dear Father, rewarder of all who diligently seek you,
Thank you for the lessons in nature that teach truths about your kingdom. Help me to learn from these examples so that I might understand more about you. Just as bare kernels of grain sown in the ground do not germinate and become plants unless they first "die," so too my old nature must die before your new life can germinate in me. And so it is with the resurrection of believers. We are perishable, but you will raise us to be imperishable. We are dishonorable, but you will raise us up in glory. We are weak, but you will raise us in power. We are sustained by nature, but you will raise us to be sustained by your spirit.
At last we will have learned to live in total dependence on you! Prepare us for this future time by teaching us to totally depend on you now! We praise you, Almighty Father, for you intend to make us immortal and to share your good things with us forever, because you love us.
Thank you, Father, thank you. In the name of Jesus I lift this prayer. Amen.
---
Ⓒ 1996-2023 Heartlight, Inc. This material may not be reproduced in part or whole for commercial use without written consent. Heartlight appreciates Eldon Degge and Meridian Publishing for permission to make this available on our website. Praying with Paul is also available as a book.

Source link