Powerful Daily Prayers – Discipline in Truth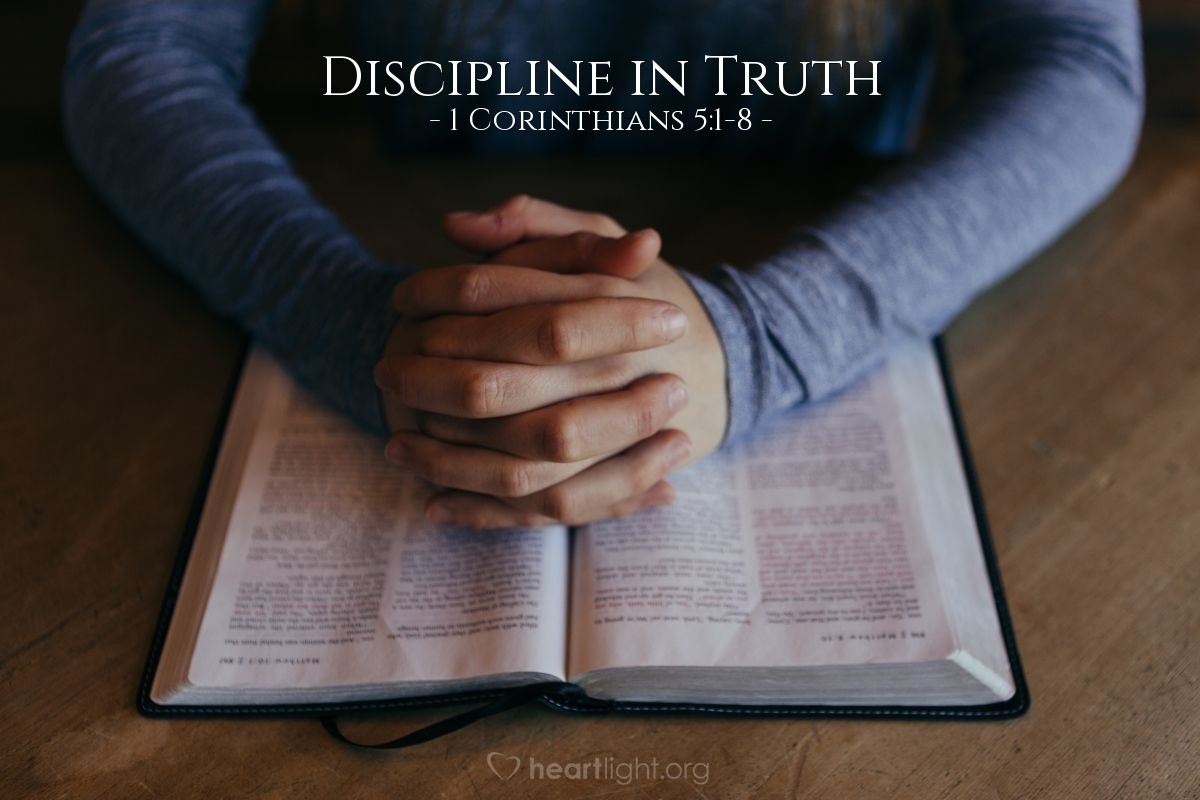 Dear Father, who disciplines us for our own good,
Save your church from the sexual perversions that are taking place in our society. Let us show your love to sinners and show them how to receive forgiveness. But may we also say, as Jesus said, "Sin no more!"
Help us to exercise discipline, even to the removal of unrepentant members, delivering them over to Satan for the destruction of the flesh so that their spirits may be saved in the day of the Lord Jesus. Help us not to cover up sin and then boast about our tolerance! For a little yeast can ferment a whole lump of dough! Help us remove the leaven of sin, so that our churches may be like pure unleavened bread.
Since Christ, our passover lamb, has been sacrificed, let us celebrate the festival, not with the leaven of malice and evil, but with the unleavened bread of sincerity and truth.
In the name of Jesus I ask for wisdom in matters of discipline and for the loving spirit of the Savior himself. Amen.
---
Ⓒ 1996-2023 Heartlight, Inc. This material may not be reproduced in part or whole for commercial use without written consent. Heartlight appreciates Eldon Degge and Meridian Publishing for permission to make this available on our website. Praying with Paul is also available as a book.

Source link