Powerful Daily Prayers – Discipline in Love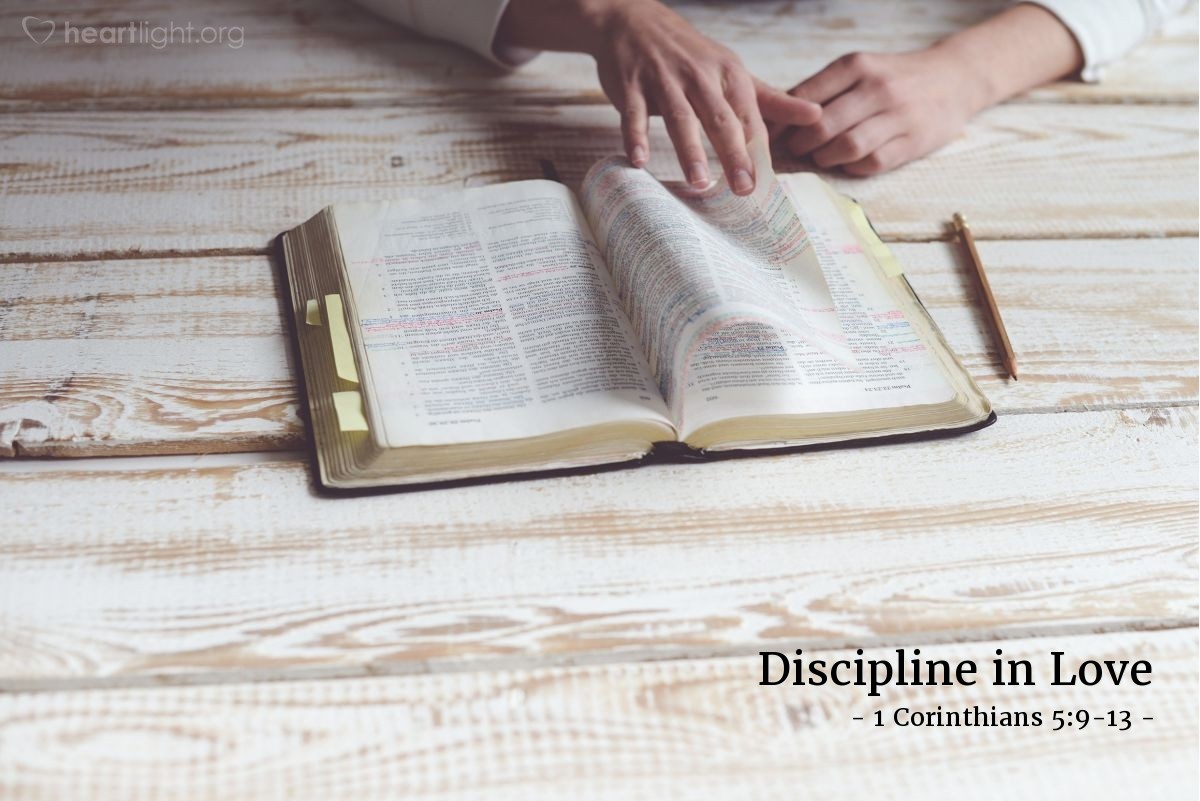 Dear Father, lover of righteousness and purity,
Give us determination to keep your command not to associate with the immoral – not at all meaning the immoral of the world, the greedy and robbers, the idolaters, for then we would have to go out of the world – but not to associate with one who bears the name of a brother if that one is guilty of immorality or greed, or is an idolater, a reviler, a drunkard or robber – not even to eat with such a person.
You have called us to judge those inside the church, not outside of it. You, our God, judge those on the outside. May we keep your command to "Drive out the wicked person from among us," but not "quench a smoldering wick" or "break a bruised reed." May we oppose only those who willfully persist in their humiliation of you, your gospel, and your church, and even then may we do it only for the salvation and good of all.
In the name of Jesus I ask for wisdom in matters of discipline and for the loving spirit of the Savior himself. Amen.
---
Ⓒ 1996-2023 Heartlight, Inc. This material may not be reproduced in part or whole for commercial use without written consent. Heartlight appreciates Eldon Degge and Meridian Publishing for permission to make this available on our website. Praying with Paul is also available as a book.

Source link