Powerful Daily Prayers – Credited as Righteousness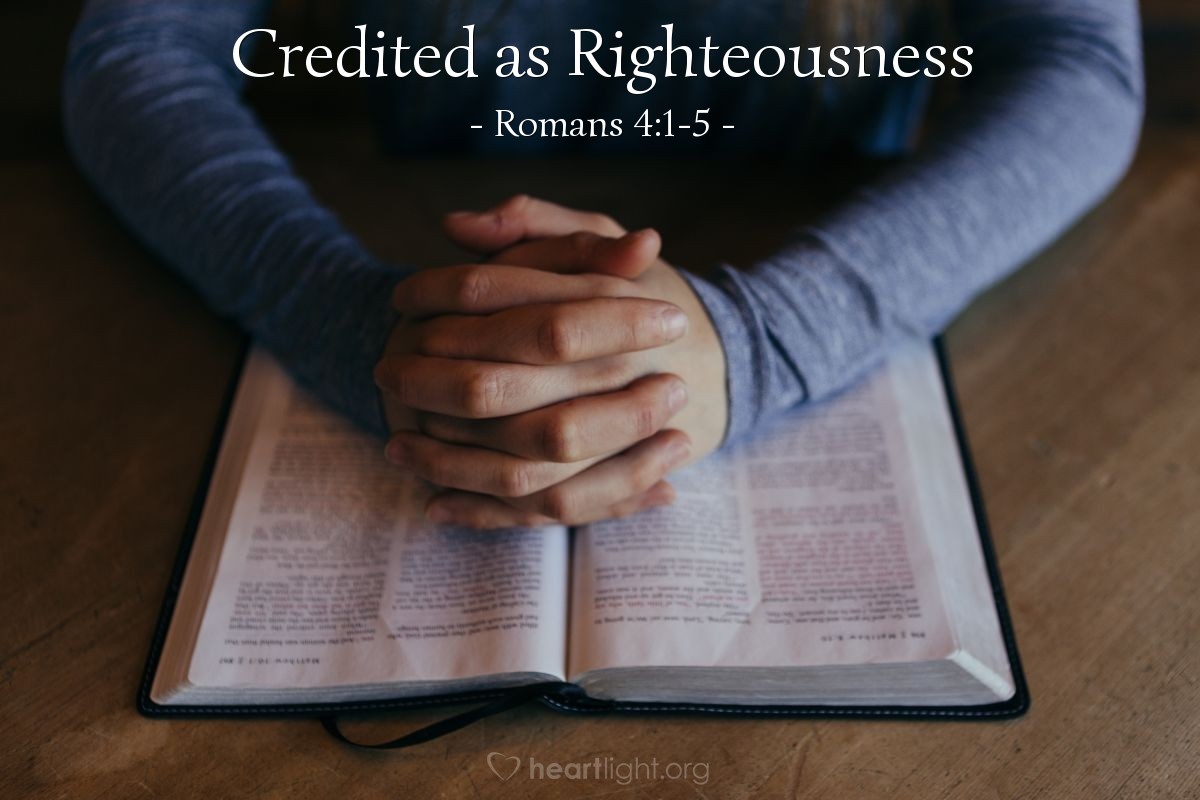 Dear Father, friend of Abraham,
Thank you for the wonderful relationship you established with Abraham. Through him you have blessed the world. Through that relationship you have blessed me. Thank you, Lord, that through it you will bring even more blessings, now and for ever.
Thank you that Abraham's relationship to you was not something he earned; it came because "Abraham believed God, and it was credited to him as righteousness."
To one who works, wages are not a gift but payment due. We thank you that our relationship is not that of a hired hand. We do not work for wages. We work for you out of a faith and a love that you fired in our hearts. We trust you as the one who justifies the ungodly and who credits our faith as righteousness.
In the name of Jesus. Amen.
---
Ⓒ 1996-2023 Heartlight, Inc. This material may not be reproduced in part or whole for commercial use without written consent. Heartlight appreciates Eldon Degge and Meridian Publishing for permission to make this available on our website. Praying with Paul is also available as a book.

Source link