Powerful Daily Prayers – Christ in My Heart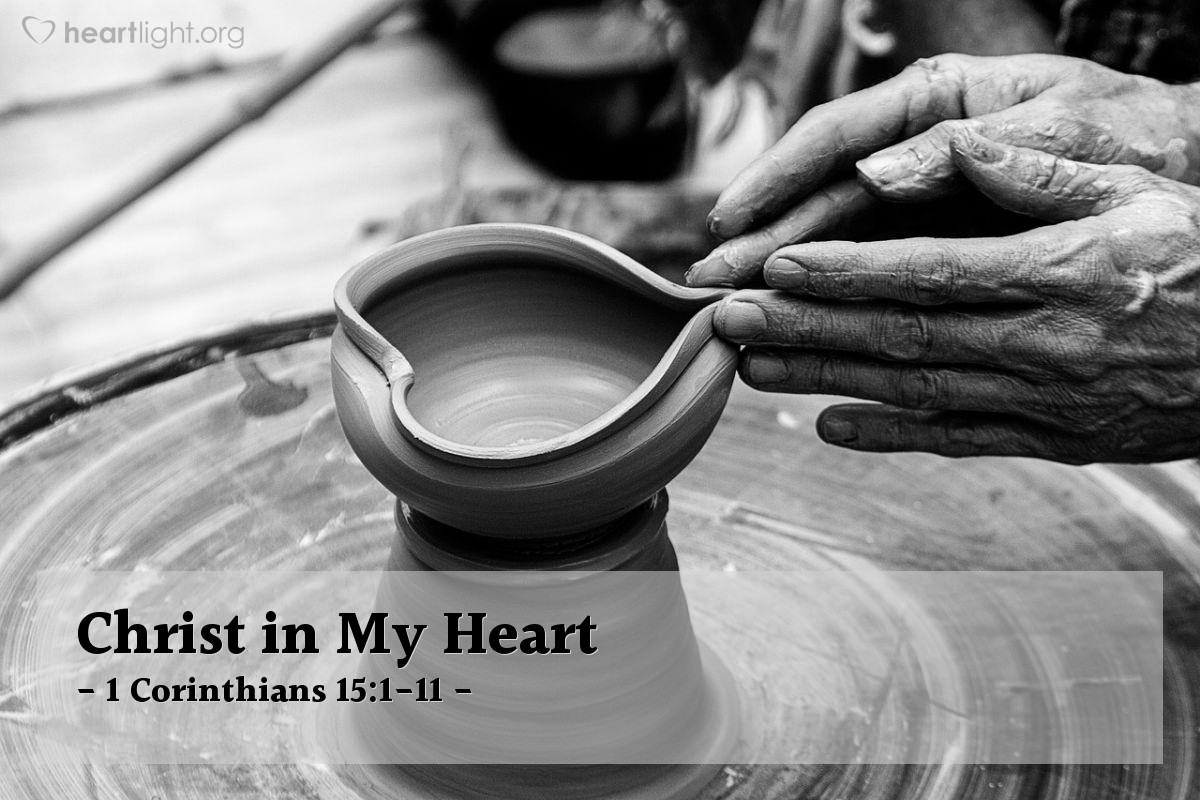 Dear Father, God of the living,
Thank you that Christ's revelation of himself within my soul as Lord of my life and as the living Spirit of truth and holiness testifies that he is not dead but alive forevermore.
Thank you that he lives in my heart.
By your grace, and by my faith in what you did, I am what I am. The resurrection is preached and I believe it. Thank you, Father! Thank you that I don't have to believe that death ends it all either for Jesus or for me!
In the name of Jesus I come, thanking you for your resurrection power and asking that I may live so as to always have hope of sharing in it. Amen.
---
Ⓒ 1996-2023 Heartlight, Inc. This material may not be reproduced in part or whole for commercial use without written consent. Heartlight appreciates Eldon Degge and Meridian Publishing for permission to make this available on our website. Praying with Paul is also available as a book.

Source link